Hire a local!
If you're marketing yourself in Sweden – don't use a translation service. Instead, hire someone who lives in and knows the culture, someone who knows the rituals and the jargon. Hire a native. Because, translating words is one thing. Understanding the words and terms used in different contexts is quite another. A copywriter with local knowledge knows how to express himself. He or she also knows how to attract customers.
Why should you work with a copywriter / content writer?
Writing copy yourself can be both daunting and time-consuming. You may be able to invest your time in a better way, even if you happen to be a good writer. An external copywriter also has a certain distance to your company and your business. They can bring a unique perspective to your offering. This perspective allows a copywriter to create creative content that engages your audience. A skilled copywriter can serve as both an editor and a storyteller.
So who am I?
My name is Andreas. I live in the countryside in a red cottage, enjoy dogs and the outdoors. On Fridays I like to cuddle up with my family. Apart from that, I'm a bit reserved, punctual and I respect ques. These are all very Swedish things. It's something I take into account when creating content. I've been working in marketing and copywriting for over 25 years. I've worked both in large international companies and as a freelancer.
What services do I offer?
My specialties are copywriting/content writing. I work with longer texts, such as white papers, articles and press releases. But, I can work on social media campaigns, product copy and advertisements as well. I can produce authoritative texts in more areas. Some areas I have quite a lot of experience in are:
Agriculture
Cryptocurrency
iGaming
Food
Arts, literature, history
These are very different areas. I have a lot of experience and have worked on many different topics.
Things Swedish
All Swedes are tall and blonde or was it? You may already know that's not true. There are those who are tall and blonde. But there are as many who are short, brown-haired, white-haired and black-haired. Here I'll go through some things that are typical Swedish. And, even though this is a bit stereotypical, there is still some truth in it.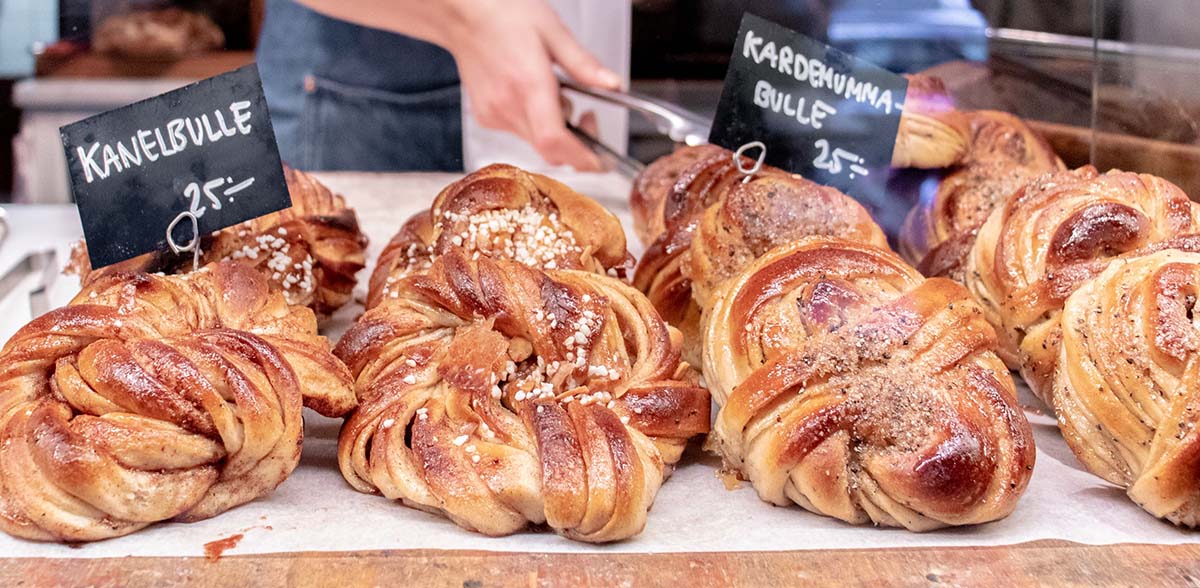 Time
Swedes are very punctual. They'd rather be 5 minutes early than late. This is especially true in formal contexts. Informal contexts are not as strict. However, if you are late for a meeting that is supposed to be at 12.00, you should have a good excuse ready. Anything else is considered rude.
Social life
It is said that Swedes are rather reserved. To some extent, this is true. Many of our immigrants find it difficult to enter Swedish social life. As a non-Swedish person, it often requires you to take the initiative in an activity. It can be anything from having a beer or watching a football match. Getting through this first barrier can be a bit difficult. Once you do, chances are you'll have a loyal and good friend. It often also provides a fast lane to the Swede's other friends.
Fika
You may have heard the Swedish word "fika". It means to sit down together with a cup of coffee and a cookie. During the working day, Swedes have at least one, but preferably two, fikaraste. It's even a legal requirement to have a break after a certain amount of work. Fika is a very important part of Swedish culture. This applies to both private and professional life.
Food culture
Swedes appreciate trying out other countries' food cultures. Pizza, pasta, kebabs are all integrated in Sweden. They are almost considered home cooking. Other dishes considered Swedish are meatballs, cabbage rolls, salmon in various forms and yes – rotten fish. Sour fish is maybe a more appropriate word. We call it pickled herring.
Weather
Sweden is dark and cold for much of the year. During this time we are even more reserved. That's mostly because we rush through the dreary weather, to get home quickly to the warmth of home or friends. The weather is a big topic of conversation. How much it has rained can be the subject of a whole coffee break. Like many people, Swedes appreciate summer and sunshine. It also makes us open up and become a bit more social.
Hire a local, Swedish copywriter, content writer
If you're interested in my services and what I offer- get in touch. You can also request samples of my work in English or Swedish. Please use the form below or contact me via one of the other channels.
Phone: +46 760 20 29 19
Linkedin: https://www.linkedin.com/soneryd/
Mail: andreas@soneryd.se